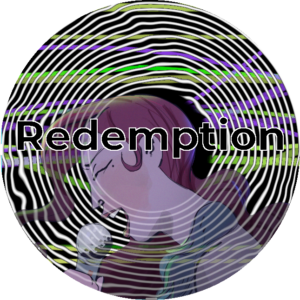 The Story
Redemption is the perfect choice for your next project.
A haunting ballad about making up for past mistakes. This song will remind you of the power of friendship and second chances.
Whether you're looking for something to convey loss and regret or forgiveness and hope, this song will do the trick.
Redemption is perfect for any project that needs a touch of emotion.
The Music
Looking for a gritty, dark blues track?
Look no further than Redemption.
This smoky shuffle will give your movie or video that Chicago feel.
And with a sultry siren vocal on top, it's sure to add some allure to your project.
Redemption Lyrics
Just around the corner - Just around the block
It's waiting in the alley - Ticking like a clock
I'm reaching for redemption
But I can't get there all alone
I'm reaching for redemption
I need to get back home
It keeps me up at night – Tapping on my window pane
I need another chance now - A chance to heal the pain
I'm reaching for redemption
But I can't get there all alone
I'm reaching for redemption
I need to get back home
Just when you thought
you couldn't get what you need
just when you thought
it was all out of reach
Just when you thought
you couldn't get what you need
That's when you reach a little further…
Just around the corner - Just around the block
It's waiting in the alley - Ticking like a clock
I'm reaching for redemption
But I can't get there alone
I'm reaching for redemption
I need to get back home
Read More