Production Music You Can Use For Your Film, Video, Television Program, Podcast Or Just As Your Theme Tune.
Be an Investor and a Creator.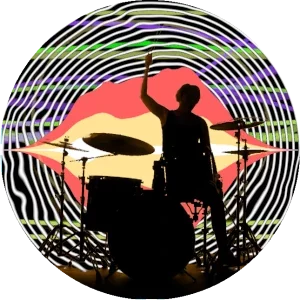 Are you a filmmaker, video editor or podcaster looking for the perfect music to add to your production and become an investor in Non Fungible Tokens!
We've got the perfect production music to fit your needs. Our library is full of high-quality, royalty-free tracks that will make your video or podcast stand out from the rest.
Our team of experts has hand-picked only the highest quality tracks so you can be sure it will fit perfectly with your project. All of our songs are available as high-quality WAV files.
Non Fungible Tokens are a new type of cryptocurrency that allow you to invest in and own royalty-free music.
You can search by genre or mood to find the perfect track for your project quickly and easily.
There's something for everyone at Library Music NFT!
Whether you need music for an action scene or a romantic moment we have what you need right here. And if you don't see exactly what you want just contact us directly and we will do everything possible to get it made especially for your project.
Plus, you don't need any prior experience with cryptocurrencies or blockchain technology, use the library music for your own projects or sell it on to others.
Bid now and become an investor in Library Music Non Fungible Tokens!
Can't Find What You Want?
No problem,
Send us a message and describe what you would like; song, instrumental etc. and we will mint you a custom track.
Production Music For Film/TV Makers
Music is a powerful tool within the filmmaking medium. It can manipulate emotions from any person that watches it and therefore has been used to great effect in countless films over the years. As well as being able to influence the audience, music can also trigger memories and subconscious thoughts through its association with a particular time or place where a scene may have taken place.
Find the right music for your project with Production Music NFT. Whether you're looking for something epic and dramatic or something more light and humorous, we have the perfect track for you! Plus, all our music is royalty free so you can use it however you like.
Create The Perfect Soundscape For Your Video Game
The use of music in video games is an important aspect that can help create the atmosphere for your game.
Video Game Soundtrack should captivate player's emotions while they are immersed into gameplay by creating soundscapes appropriate tones between lightheartedness or darkness depending on how narratively motivated one feels when playing as well providing cohesive BGMs ( Background Music Levels) throughout each level so gamers don't get bored too quickly.
Add Flair To Your Advert or Jingle
Production Music NFT is the ultimate production music resource for creative and effective advertising.
We offer music that's both high quality and versatile, perfect for any commercial purpose. Whether you need a short jingle or an entire soundtrack for your ad campaign, Production Music NFT has everything you need to make your project sound great.
Give Your Podcast The Sound It Deserves
Looking to spice up your podcast with some fresh new music? Check out Production Music! Our music is perfect for any type of show, and we have a wide variety of genres to choose from. Whether you're looking for something intense and dramatic, or light and playful, we've got you covered. So why not give Production Music NFT a try?
Add Some Professional Sounding Music To Your Next Video
If you're looking for the perfect soundtrack for your next video, look no further. Our collection of production music will give your project the edge it needs to stand out from the crowd. Whether you need a lively pop track or an ominous underscore, we've got you covered.
Non-Fungible Tokens and Production Music
Investing, buying and selling art has been around for decades. Frequently paintings, prints and sculptures are auctioned off for millions. What makes a piece of canvas covered in paint worth millions? It is partly due to the accompanying certificate of authenticity. This certificate contains an ownership history and a signature from a respected authority or expert. This system prevents both the purchaser as they know the piece is authentic and can then try to sell the piece on for a profit as well as the artist who can they get a percentage of the sale price.
This concept works well with physical art but what about digital art?
This is where NFTs come in.
Non-Fungible Tokens provide a more secure and transparent way of trading artwork. They also allow investors to buy and sell with less risk as the token is tied directly to the piece of art unlike traditional certificates which are easily forged or tampered with. With the coming of age of the Blockchain it is now possible to add a token to a piece of digital art that will not only prove ownership but also provide its history.
To explain the terminology, a blockchain is the security infrastructure behind cryptocurrency, imagine a ledger or database where each record (block) is chained to the next record by an encrypted key, then copied thousands of times across different servers around the world. If I wanted to break in and change some data in a block, I would have to simultaneously change each subsequent block on every copy of the blockchain.
The tern non-fungible is used to differentiate the token from those used in cryptocurrency. Any currency the units are interchangeable, Fungible. If I gave you a $10 bill and you gave me back a different $10 bill, we will both be whole because they are fungible.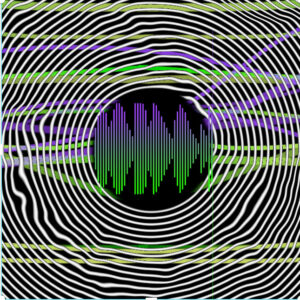 The same would be true if we exchanged bitcoins. With art though it is different, if I gave you an Andy Warhol painting you could not give me a Banksy in return, they are non-fungible.
Now with NFTs it is possible to add a token to any piece of art, including, as is available here, music.
Is Your Next Project Metaverse Ready
The metaverse may still only be a concept but with the big companies like FaceBook and Microsoft backing it, it will not be long before it becomes a reality – A virtual reality?
What Is The Metaverse?
The metaverse is a confluence - a synergic meeting of people, technologies, ideas and creative forces. A virtual world is created by these fluid combinations including NFT, blockchain, virtual reality and the internet.
What will it be like to live in the metaverse?
The idea is that with Augmented Reality and Virtual Reality you can enter the Metaverse, attend your meeting at work, push a button and meet family in their living room, then with another push be having a drink with friends. All without leaving your home.
The Metaverse for creators.
As well as for meetings the Metaverse will be used for listening to music or podcasts, watching a movie or series, playing games etc. With NFTs and the Blockchain, the costs of using these services will go directly to the creators. No more waiting for payment from Spotify or begging Netflix to commission your masterpiece.